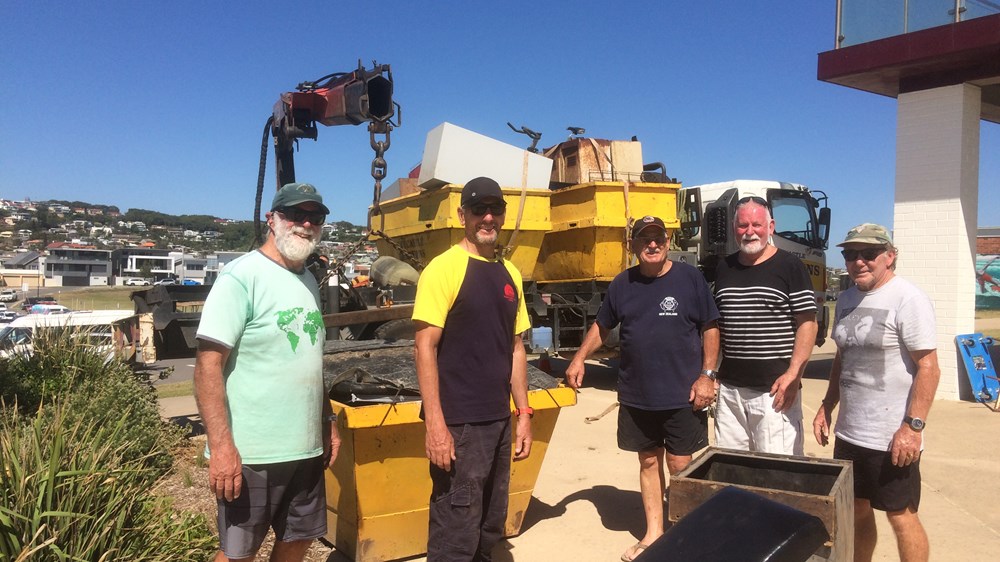 Building Project Update #5
Many hands make ................
The Christmas and New Year period has been a very busy time around Dixon Park SLSC.
The moving team, coordinated by Earl Rennie, has facilitated the movement of equipment from the southern building in preparation for the arrival of the builder in the middle of January.
30 plus years of surf life saving paraphernalia, much of it covered in layers of dust and rust was recently removed. Most of it to be recycled. This was a necessary and significant clean-out. Old lockers, broken pieces of equipment, damaged tables .....the list goes on. 
Many thanks to all those members who gave of their time and energy, and who worked so well as a team to achieve the tasks of sorting, moving and discarding. 
We seek your patience with the limited member / operational facilities over the coming months, but the outcome will be better for the Club and in turn, enhance our capability to provide our community service.
 If you have questions or would like to discuss, please contact Paul Murray (President) on 0418266852 or Peter Brown (Director of Administration) on 0423537651 or Geoff Padgett (Vice President) on 0428300142.
 Kind regards,
DPSLSC Executive Committee
and
DPSLSC Building Project Control Committee
Please click on an image below to view the gallery.