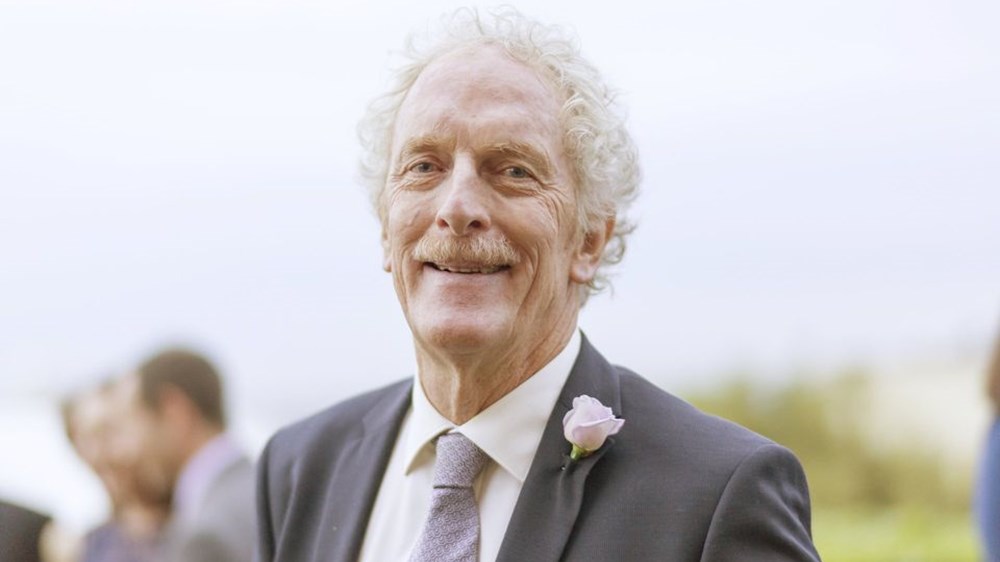 Dave Ringland
Born 20 October 1943 and sadly departed our lives 29 December 2020, aged 77.
He was diagnosed with bladder cancer early in 2020 and he fought valiantly and heroically against it,
however unfortunately he didn't survive.
Much loved, devoted husband and best buddy to Jocelyn for over 40 years.
An amazing Dad and father-in-law of Kate and Shane, Clare and Victor, Pip and Matt and Will and Em.
A caring and steadfast Pa to his tribe of 11 beautiful grandchildren who loved him dearly –
often calling him "Silly Pa" for his antics.
Cherished brother of his sister Elizabeth Howard and favourite uncle to her family.
Dave has been described as a force of nature.
A true original and instantly memorable to anyone with whom he had contact.
He influenced and touched the hearts of so many people through his love of teaching, his passion for Newcastle
and its history, sport coaching, surfing, surf lifesaving, rugby union and most ball sports!
He thrived on the success of his children, teams, students and friends.
A planner of great things and an amazing organiser. He will be dearly missed by his family and friends.
No longer with us but forever in our hearts
Dave's family have held a private farewell for him but invite his friends and associates to join in an afternoon of reminiscing and Ringers storytelling on Wednesday 13 January at Dixon Park SLSC 3-6pm.
The bar will be open and in true Ringers style, he'll let you buy your own drinks.

Due to COVID requirements, the surf club would like attendees to RSVP: contact@dixonparkslsc.com.au