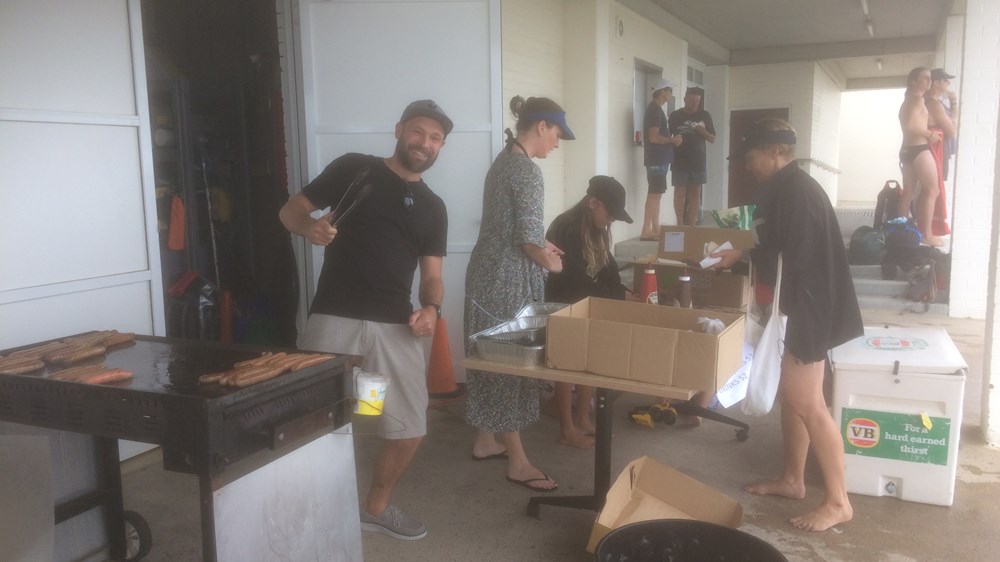 Dixon Park hosts Hunter Branch
Dixon Park provided the ideal location to host the Hunter Branch titles. The space, the natural amphitheatre of the beach and the surf all came together to provide an environment to watch and participate.
Peter Wilkinson, Dixon Park's Director of Surf Sports, embraced the challenge of organising the Dixon Park volunteers into the various teams in order to set up the beach, provide water safety, BBQ and the pack down at the end of the day. This was genuinely a team effort on behalf of the DP crew.
The "call to compete" was all too much for Wilko to ignore, and he found himself in the Masters' Swim and Board. Both with creditable results.
Thank you to all those members who provided great support. Some started at 6.15am in setting up the beach. The IRB crews worked in shifts patrolling out the back and setting the cans. The patrol members and extras who assisted in a multitude of ways. Our new Nipper parents who embraced the day and the opportunity, to do some fundraising via the BBQ.
 Well done guys,
Peter Brown
President
Dixon Park SLSC
Please click on an image below to view the gallery.